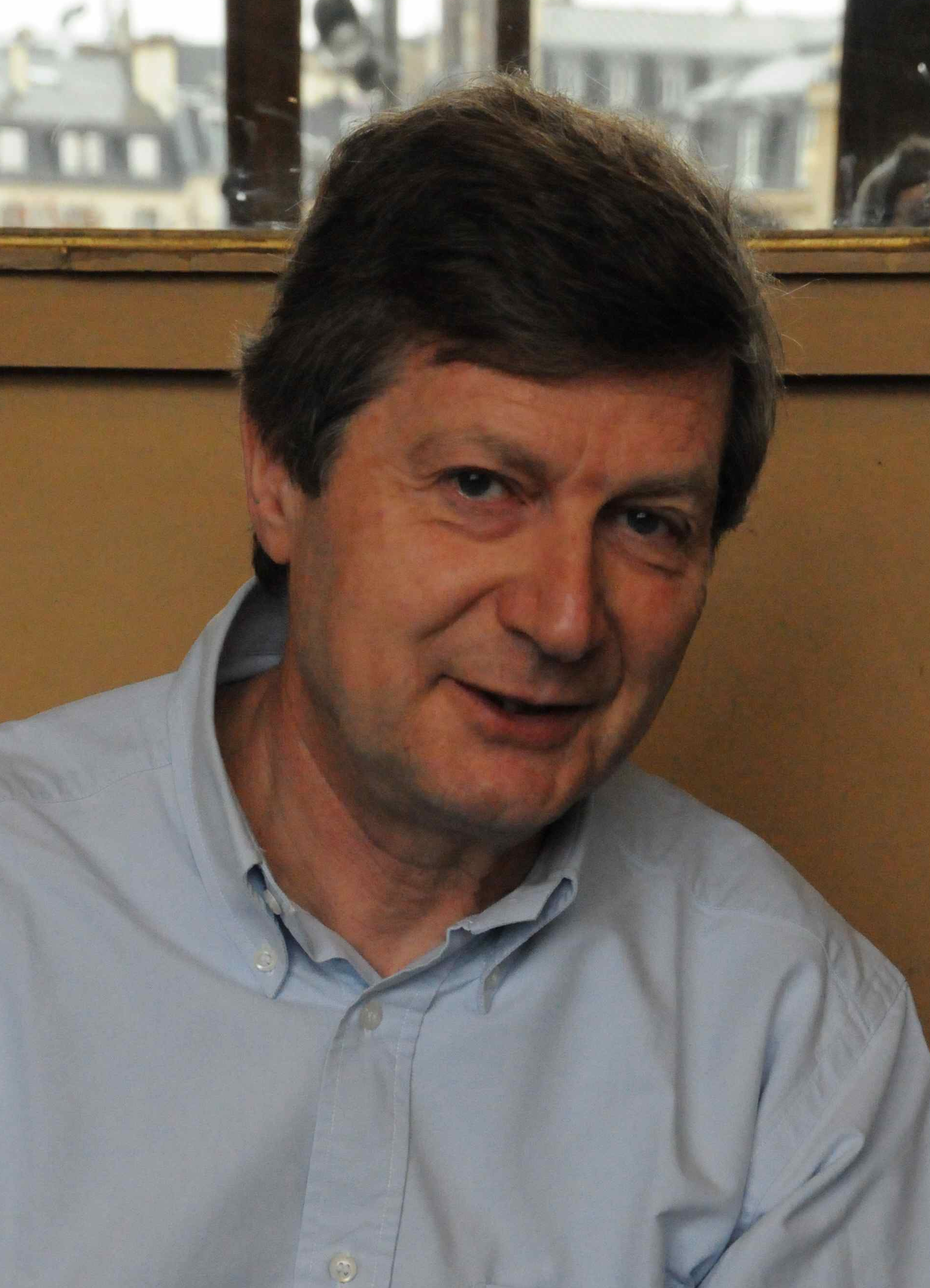 Jacques Sakarovitch
Directeur de recherche CNRS émérite
Professeur émérite à Télécom Paris
Emeritus CNRS Senior Research Scientist
(Directeur de recherche CNRS émérite)
Emeritus Professor at Télécom Paris
Vice-Président de l'IFIP (International Federation for Information Processing)
Représentant français à l'IFIP
Vice-Président du Comité Technique «Foundations of Computer Science» de l'IFIP (IFIP TC1) IFIP Vice-President (International Federation for Information Processing)
French Representative to IFIP
Vice-Chair of the IFIP Technical Committee «Foundations of Computer Science» (IFIP TC1)


Institut de Recherche en Informatique Fondamentale (IRIF), UMR 8243

CNRS — Université Paris Cité
Case 7014, F-75205 Paris Cedex 13

et

Laboratoire Traitement et Communication de l'Information  

Département Informatique et Réseaux
Télécom Paris

19 place Marguerite Perey          Bureau : 4D33  
F-91120 Palaiseau                  Tel : +33 (0)1 75 31 97 65
         
Mél : sakarovitch@enst.fr



Institut de Recherche en Informatique Fondamentale (IRIF), UMR 8243

CNRS — Université Paris Cité
Case 7014, F-75205 Paris Cedex 13

and

Information Processing and Communication Laboratory 

Computer Science and Network Department
Télécom Paris  

19 place Marguerite Perey          Room : 4D33  
F-91120 Palaiseau                  Phone : +33 (0)1 75 31 97 65
         
Mail : sakarovitch@enst.fr

---
Cette page, et toutes celles auxquelles on accède à partir d'elle, ne sont pas à jour, et ne le seront jamais.
C'est la dure réalité qu'il faut accepter.
This page, and all which can be accessed from it, are not, and will never be, up to date.
This belongs to the harsh realities of life you have to cope with.
---
---
Dernière

Last

modification: 15

Février

February

2023

Pas à jour — en cours d'écriture

Not up to date — in construction