Project Seminar (IGR205)
IGR Track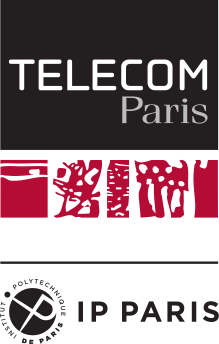 Course organizer: Kiwon Um
E-mail: kiwon.um at telecom-paris dot fr
Office: 5.B20
In this course, three students will team up, and each team will develop a program or a set of modules, which is possibly related to a research article. The project topics are carefully proposed by the entire teaching staff in the IGR track. Each team will exclusively work for each topic.
Important: The participants have to keep in mind that all the topics will not have the same difficulty. Thus, each team should actively communicate with the project supervisor. It may happen to adjust the given tasks depending on your capacity for the topic. But, don't worry, your supervisor will be happy to help you. Once you have been assigned to a topic, please contact your supervisor as quickly as possible and get clearly informed about your tasks and supervision. Additionally, you are working in a team, and, sometimes (or even quite often), it can happen that all team members are not equally contributing. Please be aware that your evaluation will be first based on your teamwork; but, you still have your right to report to your supervisor and the course organizer on unfairness if you experience unbearable collaboration with someone. Please actively communicate within your team and make an effort to build good teamwork.
Schedule
Time: 13:30-16:45
20 Apr 2020: Introductory lecture, slides
25 May 2020: Midterm presentation Cancelled
22 Jun 2020: Final presentation

13:30: Enhancing Affective Touch Communication in Text Messaging — Sheila Barron, Domitille Dommergues, Marie-Charlotte Cottereau
13:55: Novel Forms of Hand Interaction in Virtual Reality — Alix Larroque, Elise Bonnail, Charles Pombet
14:20: Toys Gender Analytics — Marion Candelier, Julie Keisler, Oumar Fall
14:45: Skinning Subdivision Surfaces — Julien Eudine, Mickaël Corroyer, Guillaume Delepoulle
15:10: Unmixing-Based Soft Color Segmentation for Image Manipulation — Gwilherm Lesné, Fabien Aubert, Thibaud Moutsita
15:35: l1-based Construction of Polycube Maps from Complex Shapes — Ulysse Jobard, Gabriel Hoché, Colin Weill-Duflos
16:00: Implicit Incompressible SPH — Rita Al Bachalany, Guillaume Demarles, Hana Oulmqadem

22 Jun 2020, 23:59: Submission deadline
Evaluation
At the end of the course, after the final presentation, each team has to send both the supervisor and the organizer (Kiwon Um) one zip file that contains (1) implementation source codes, (2) a presentation PDF file, and (3) a report PDF file. Please do not include unnecessary files such as object files generated from compilation, temporary files for backup, etc.
The evaluation will take into account the followings:
Implementation (50%): Program or modules for the given topic
Presentation (30%): Final 20 minutes talk (15 minutes for contents and 5 minutes for Q/A)
Report (20%): Maximum 4 pages in double column excluding references; you can use this LaTeX template or the original template of ACM TOG.

Guideline: You can begin with writing a summary of the topic you had worked for as a start point. Additionally, it is stronly recommended that you focus more on your own study/research rather than just finishing with the summary of the paper. We, including you, are not interested in repeating the text already described in the original paper; it is more meaningful that you make an effort to put your own achievement and analysis about the work, such as pros and cons, limitation, your own ideas for the issues, potential future work, etc.
We value academic integrity; thus, you must understand the meaning and consequences of plagiarism. You can refer to existing codes, texts, and any materials that would be useful for your project. However, you must be careful to reuse them properly.
Topics
Just in case, you can find the previous topics that had been done last year.