Project Seminar (IGR205)
IGR / IGD Master Track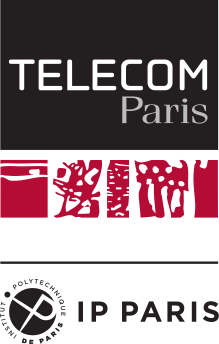 Course organizers: Kiwon Um and Jan Gugenheimer
In this course, 3 students will team up, and each team will develop a program or a set of modules, which is possibly related to a (or multiple) research article(s). The project topics are carefully proposed by the entire teaching staff in the IGR track. Each team will exclusively work for one topic.
Important: The participants have to keep in mind that all the topics will not have the same difficulty. Thus, each team should actively communicate with the project supervisor(s). It may happen to adjust the given tasks depending on your capacity. But, don't worry, your supervisor(s) will be happy to help you. Once you have been assigned to a topic, please contact your supervisor(s) as quickly as possible and get clearly informed about your tasks and supervision. Additionally, you are working in a team, and, sometimes (or even quite often), it can happen that all team members are not equally contributing. Please be aware that your evaluation will be first based on your teamwork; but, you still have your right to report to your supervisor and the course organizer on unfairness if you experience unbearable collaboration with someone. Please actively communicate within your team and make an effort to build good teamwork.
Schedule
Time: 13:30-16:45
Preparation
01 Apr 2021: Topics are available
15 Apr 2021: Deadline for topic registration
16 Apr 2021: Announcement of topic assignment
Semester Period
19 Apr 2021: Kickoff lecture
31 May 2021: Midterm presentation
24 Jun 2021: Final presentation
24 Jun 2021, 23:59: Deadline for submission of final materials
Evaluation
At the end of the course, after the final presentation, each team has to send both the supervisor and the organizers (Kiwon and Jan) one zip file that contains (1) a presentation PDF file and (2) a report PDF file.
The evaluation will take into account the followings:
Implementation (50%): Program or modules for the given topic
Presentation (30%): Final 20 minutes talk (15 minutes for contents and 5 minutes for Q/A)
Report (20%): Maximum 4 pages in double column excluding references; you can use this LaTeX template or the original template of ACM TOG.

Guideline: You can start with writing a summary of the topic you had worked for. Additionally, it is stronly recommended that you focus more on your own study/research rather than just finishing with the summary of the corresponding research paper. We, including you, are not interested in repeating the text already described in the original work; it is more meaningful that you make an effort to put your own achievement and analysis about the work, such as pros and cons, limitation, your own ideas for the issues, potential future work, etc.
We value academic integrity; thus, you must understand the meaning and consequences of plagiarism. You can refer to existing codes, texts, and any materials that would be useful for your project. However, you must be careful to reuse them properly.
Topics
Just in case, you can find the previous topics in 2019-20 and 2018-19.