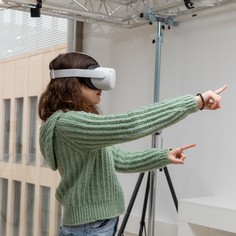 Hi, I'm Elise Bonnail, a Ph.D student in the DIVA Group at Télécom Paris, working on Human-Computer Interaction (HCI) and Virtual Reality (VR). My research aims to understand how user's memory could be manipulated with VR and how to mitigate the risks.
Previously, I followed the engineering course at Télécom Paris and completed the IGD master's degree at the Institut Polytechnique de Paris.
I'm also a knitter on my free time !
Feel free have a look at my projects and to contact me by email. :)